RewardMe's Successful 1st Year Summary 🎉 Game Changer in Shopping Rewards
We're so thrilled to celebrate the first fruitful year for RewardMe, a cashback app that automatically earns you rewards as you spend at your favorite merchants!
First Blockchain-Enabled, Effortless Cashback App
From day one, we embarked on a mission to build a sustainable reward ecosystem so that consumers can benefit from the purchasing data they contributed. Powered by MDT (Measurable Data Token), our decentralized data-exchange platform creates smart contracts through the blockchain to make sure RewardMe users get rewarded for their purchases.
Let's take a look back at some of our favorite highlights over the past year. Reward more, more fun!
RewardMe's 1st Year Highlights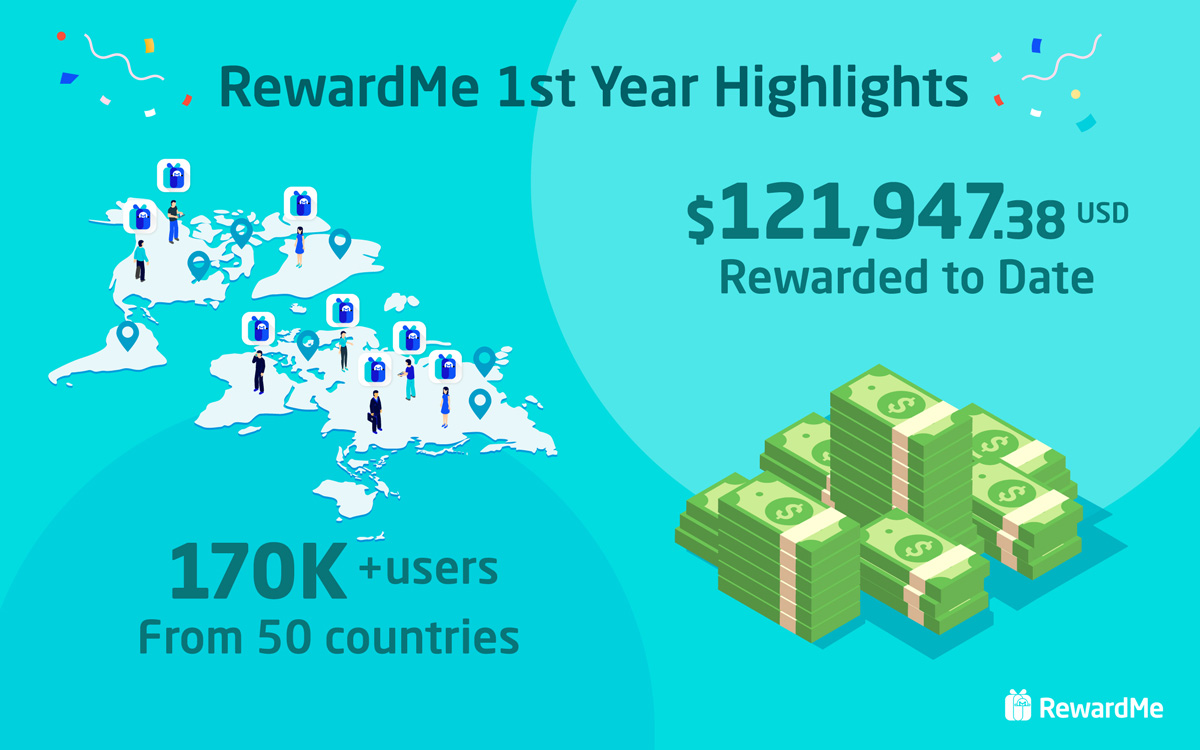 Key features that we rolled out in just 12 short months:
Redeem gift cards from 600+ brands
Earn rewards from 100+ merchants
Task, a survey reward feature
Brand new onboarding flow
Earn From A Popular List of Merchants
Wouldn't it be a shoppers dream come true to automatically earn cash dollars every time you purchase at your most loved merchants? Well, RewardMe has fulfilled this dream by innovating a means to seamlessly earn cashback rewards from several merchant categories spanning ecommerce, ride hailing, food delivery, travel reservation services, and more!
Depending on their membership tier, our users can select 2 to 10 merchants. From our panel of users, guess what's the most popular purchase type to earn extra cashback while shopping?
Top Merchants By Category
Most Popular Gift Cards Redeemed
Spend your Reward Dollars by redeeming gift cards from more than 600 brands. In the last 6 months, we sent out 360 gift cards for the RewardMe community. Let's take a look at the most popular ones.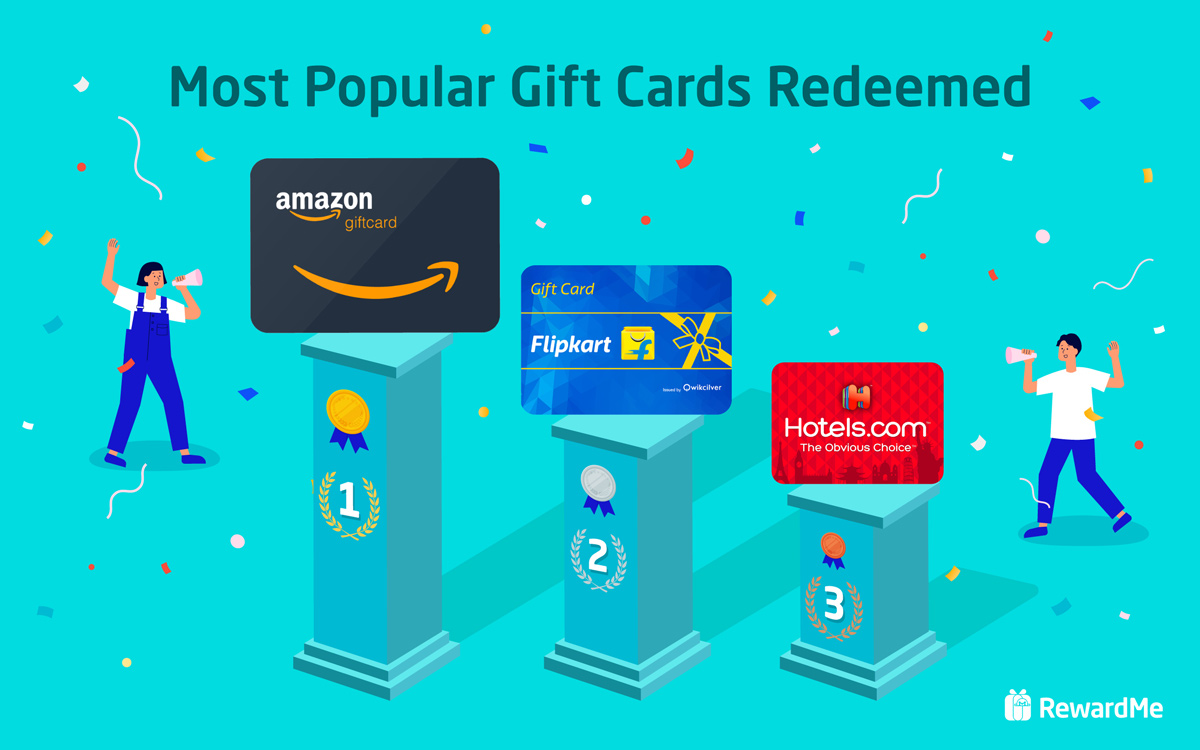 *All data provided is as of 31 March 2022.
Growing Global RewardMe Community
RewardMe's user base is growing steadily, reaching more than 170,000 shoppers across 50 countries. More than half of our users (54%) joined RewardMe with referral codes that their friends shared!
It's all possible because of our incredible community of RewardMe users. Thank you for being such an integral part of our growth throughout this year.
With RewardMe, Your Every Purchase Counts
Your every purchase can be rewarded for what you have contributed. Every time you spend at your favorite brands, you can earn up to 10% cashback rewards!
Good perks are worth sharing. Start your RewardMe journey if you haven't done so already. Use referral code 3rtldz to register, or the referral link.

Learn more: How to sign up for RewardMe in minutes — Shop & earn rewards
Stay tuned for more ways to earn cashback in the future. Remember to follow us on Facebook, Twitter, and Instagram.
Revisit some of our most popular blog posts:
How to Maximise your Cashback with the RewardMe App?
5 Money Saving Tips For Your Grab Rides + Hands-On Tutorials
Why do Reward Apps Pay You and What They Don't Want You To Know