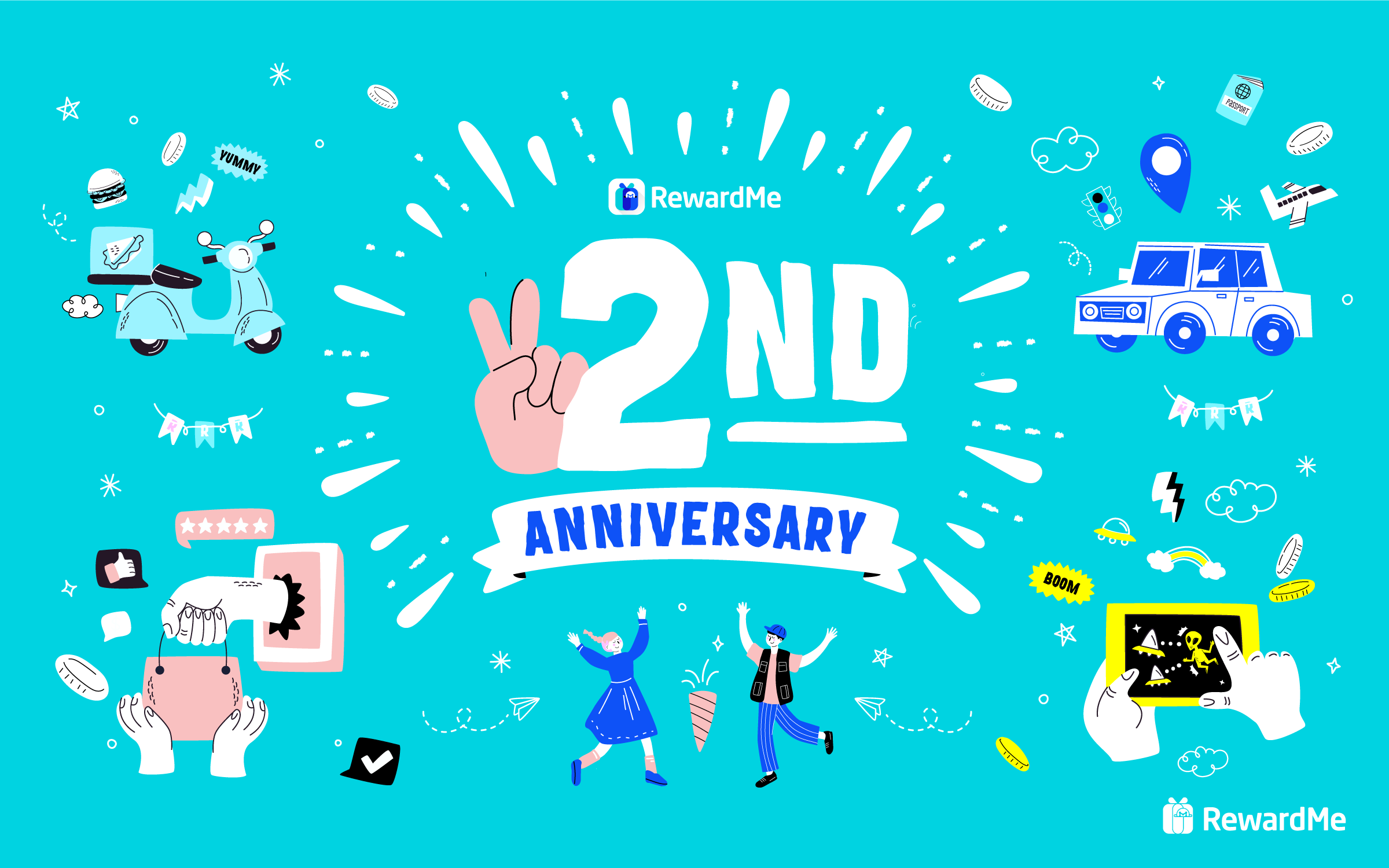 Celebrating RewardMe's 2nd Anniversary🚀: Earn Rewards While You Spend
It's time to celebrate as RewardMe, the innovative shopping reward app, marks its 2nd anniversary! Over the past two years, RewardMe has revolutionized the way we earn rewards while we spend, providing an effortless and seamless experience for users to earn and redeem rewards. Let's take a moment to explore what makes RewardMe truly remarkable.
Milestones of the year
💎 USD$580,000+ Rewards Distributed
💎 Reached 650,000+ Installs
💎 Captured 2M+ E-receipts
💎 USD$132M+ Total Eligible Purchase Value
💎 3,000+ participants in our 1st offline event
RewardMe Purchase Types
E-commerce platforms take the lead as our users' top spending category on RewardMe. App+Game purchases and Food delivery get to follow in the 2nd and 3rd positions, even though they contribute a smaller proportion to the overall spending.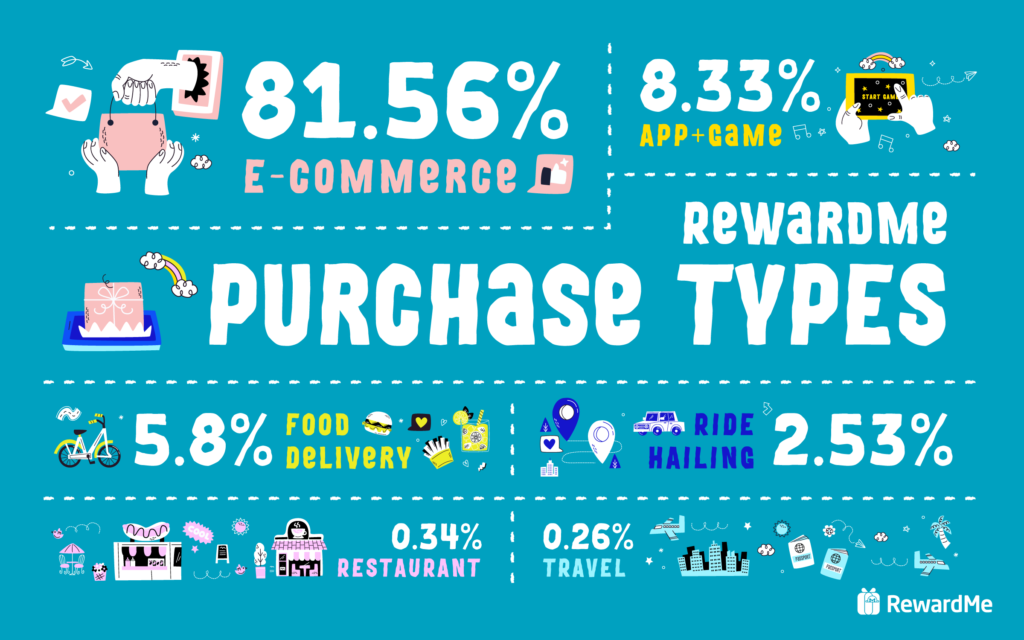 Top Chosen Merchants By Category
Considering the significant user spending on E-commerce, Food delivery, and Ride-hailing, let's delve into the most popular merchants within these categories.
Top Chosen Merchants By Region
Amazon continues to garner immense love from our users across Asia, LATAM, EMEA, and the Americas, securing its position among the top 3 chosen merchants and proudly staying in the 1st place in both EMEA and Americas. Similarly, the popularity of Google Play and Apple App Store shines bright in regions where the market shares of Android and iOS devices are dominant, respectively.
Most Popular Gift Cards Redeemed
We know you love Amazon! If you are looking to redeem your favorite gift cards, we have got you covered. Don't hesitate to reach out and explore a wider range of exciting options!
🥇 Amazon
🥈 Binance
🥉 Flipkart
Highlights of RewardMe's 2nd Anniversary
🌟 Limited-time Double Cashback Events: Black Friday x Cyber Monday and #GoodBUY2022
🌟 Launched the Co-branded Rewards in-app feature
🌟 Collaborated with local Hong Kong movie "Over My Dead Body"
🌟 1st offline event – 臨海峯住戶證換領活動 (HK)
🌟 Established exclusive membership tier "Seaside Height Tenants"
🌟 Partnership with JAG(HK), Invos(TW), LINE Points(TW), GIFTO, Tron, Binance
Black Friday x Cyber Monday and #GoodBUY2022
This year we first introduced two exciting limited-time events to celebrate shopping festivals – Black Friday x Cyber Monday and #GoodBUY2022 for the holiday season. During these events, we offered our users DOUBLE cashback rates as a special thank you and to encourage them to shop more!
With DOUBLE cashback, our users had the opportunity to earn even greater rewards while enjoying their shopping sprees. We're sure our users snagged some fantastic goodies for their loved ones during these events! Stay tuned for our flash offers ⚡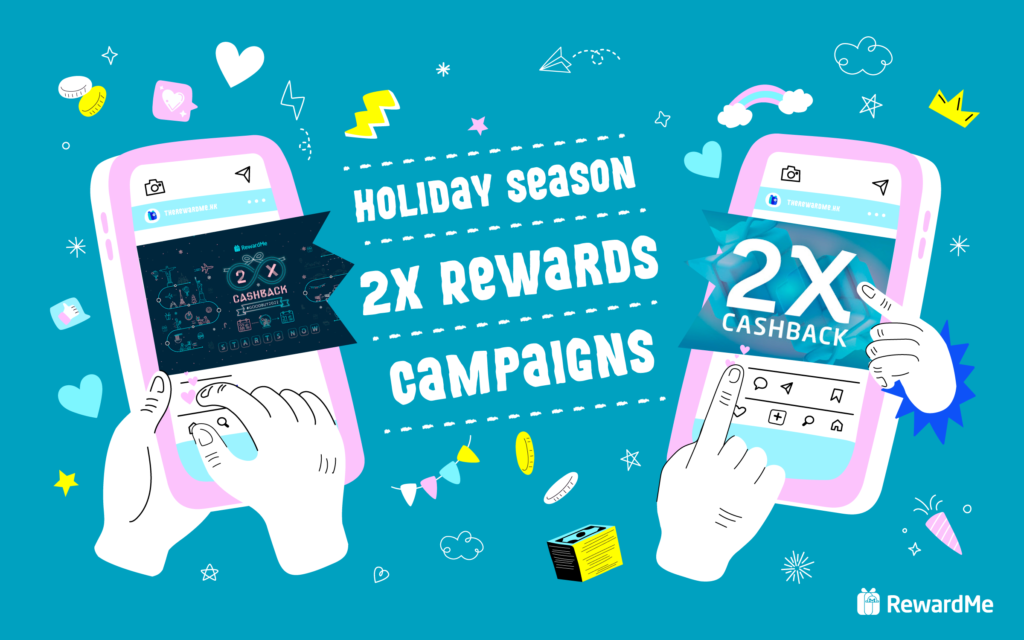 "Over My Dead Body" x RewardMe Co-branded Rewards Campaign
During the first half of 2023, we collaborated with the local Hong Kong movie "Over My Dead Body" (死屍死時四十四) by launching the new Co-branded Rewards feature. We were grateful to be one of the sponsors of this movie, incentivizing their potential moviegoers by sponsoring physical souvenirs to boost box-office sales as well as growing our Hong Kong user community at the same time. What a win-win solution!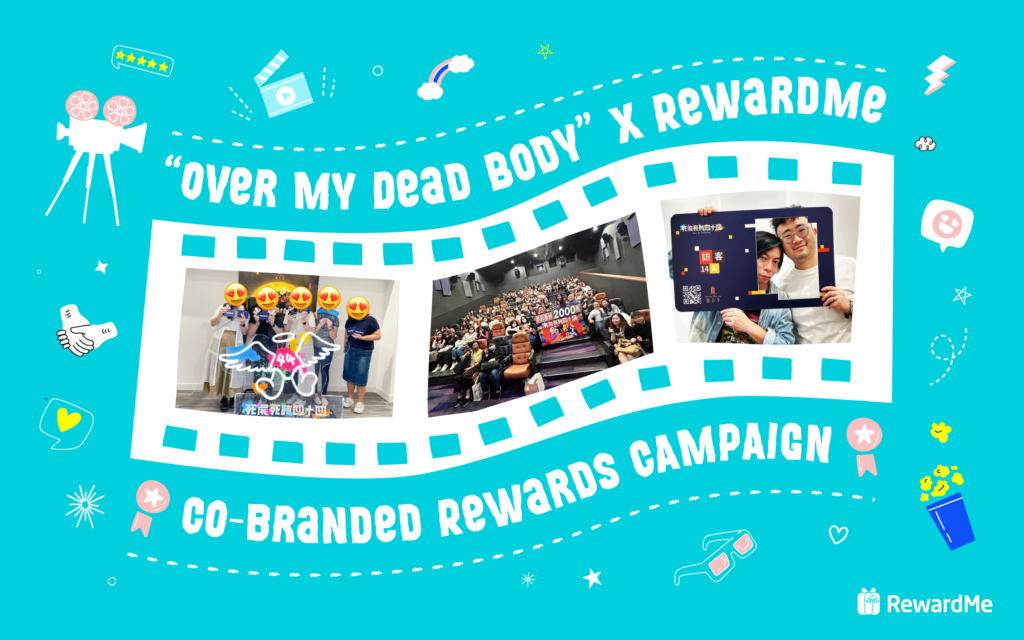 First-Ever Offline Event
RewardMe users who successfully uploaded their movie tickets to our app through our ticket recognition feature, were eligible to come to redeem their tenant cards inspired by the movie characters.
Throughout 3 rounds of redemption, over 3,000 users came and met with us! We exchanged thoughts on the movie and received feedback regarding our reward program. Each comment and suggestion provided us with invaluable insights to enhance and improve our services.
Thank you for growing with RewardMe
The pandemic is nearly over, yet RewardMe is never-ending! We have grown a lot instead, in various areas like user community, exclusive reward programs, expanded redemption options, and continuous app development.
Thank you for being a part of our journey and for making RewardMe a valuable treasure. A big shoutout to all of our awesome users! You all rock! 🙌
With RewardMe, Your Every Purchase Counts
Your every purchase can be rewarded. Every time you spend at your favorite brands, you can earn up to 10% cashback rewards! Good perks are worth sharing. Start your RewardMe journey if you haven't done so yet. Use referral code 3rtldz to register, or the referral link.

About RewardMe
RewardMe is an automatic cashback mobile app that grants you up to 10% of rewards every time you shop at your selected merchants, powered by MDT (Measurable Data Token). Once you've signed up with your email account, your transactions will be synced to the app and rewards will be given to you automatically. Your Every Purchase Counts!
Supporting 100+ merchants now
Shop at your favorite merchants!

🍽️ EAT >>> Foodpanda, Deliveroo, DoorDash, Gojek, UberEats & more!
🚗 RIDE >>> Uber, Grab, Cabify, Ola Cabs, Lyft, 99 & more!
🛍️ SHOP >>> Amazon, Shopee, Lazada, Tokopedia, PChome, Momoshop, Mercado Libre, ASOS, ZARA, Coupang, Farfetch, Shein, Rappi & more!
✈️ TRAVEL >>> Agoda, Airbnb, Expedia, Booking.com & more!
Follow our communities!
Telegram: https://t.me/TheRewardMe
Twitter: https://twitter.com/TheRewardMe
Facebook: https://www.facebook.com/RewardMePage
Instagram: https://www.instagram.com/therewardme/
Youtube: https://www.youtube.com/@therewardmeapp
Please send us an email to support@reward.me if you have any other questions.