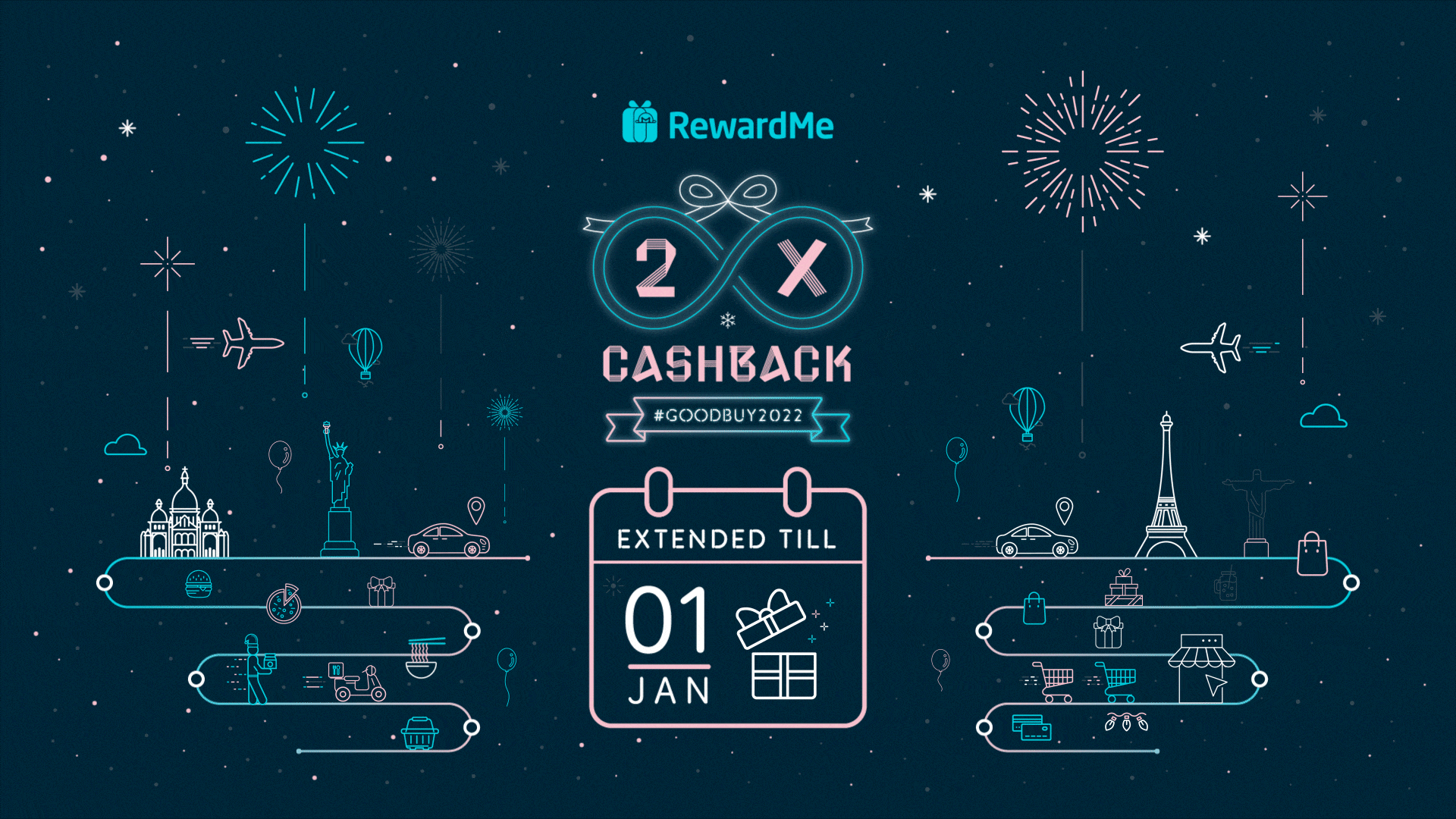 #GoodBUY2022 🛍️ Get Up to 20% Cashback this Holiday Season with RewardMe 🎁
Dear RewardMe Community, Happy Holidays!
Missed our debut flash offer for Black Friday? A new year-end double cashback event #GoodBUY2022 is coming to town! Get up to 20% cash back for holiday shopping, party food delivery, travel deals, and more!
🚨 BREAKING: Event extended till 1 Jan 2023!!
We hear YOU! That's why we will extend our campaign for extra 24 hours to let more of you enjoy shopping with double cash back! Don't miss this golden chance!
Earn DOUBLE Cash Back for your holiday shopping during #GoodBUY2022
From 22nd December 2022 to 1st January 2023, enjoy a double cashback rate every time you EAT, RIDE, SHOP, and TRAVEL!
🍽️ EAT >>> 2X Cash Back ordering party food
🚗 RIDE >>> 2X Cash Back ordering ride-hailing services
🛍️ SHOP >>> 2X Cash Back shopping for holiday gifts & outfits
✈️ TRAVEL >>> 2X Cash Back booking airline tickets & accommodations
Event Period: 22 Dec 2022 – 1 Jan 2023 (UTC)
Applicable Countries: all RewardMe available regions

Supporting 100+ merchants now
Shop at your favorite merchants with holiday sales!

🍽️ EAT >>> Foodpanda, Deliveroo, DoorDash, Gojek, UberEats & more!
🚗 RIDE >>> Uber, Grab, Cabify, Ola Cabs, Lyft, 99 & more!
🛍️ SHOP >>> Amazon, Shopee, Lazada, Tokopedia, PChome, Momoshop, Mercado Libre, ASOS, ZARA, Coupang, Farfetch, Shein, Rappi & more!
✈️ TRAVEL >>> Agoda, Airbnb, Expedia, Booking.com & more!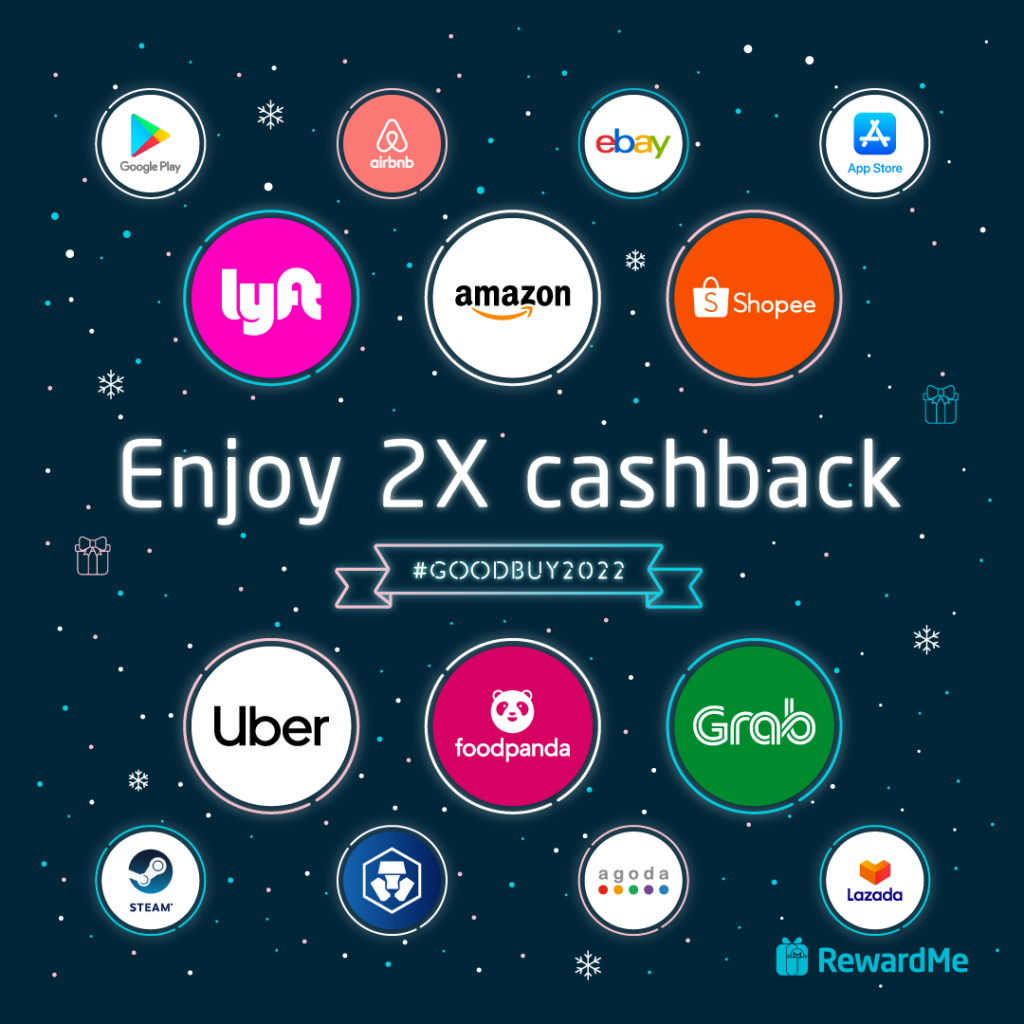 In 2022, we have always wanted to build a better community and shopping experience for you all, and here is the first step. We will keep optimizing and leveling up our reward program, and we hope you enjoy it in the coming 2023!
About RewardMe
RewardMe is an automatic cashback mobile app that grants you up to 10% of rewards every time you shop at your selected merchants. Once you've signed up with your email account, your transactions will be synced to the app and rewards will be given to you automatically. Your Every Purchase Counts!

Follow our communities!
Telegram: https://t.me/TheRewardMe
Twitter: https://twitter.com/TheRewardMe
Facebook: https://www.facebook.com/RewardMePage
Instagram: https://www.instagram.com/therewardme/
Don't forget to tag us on social media using our hashtag #GoodBUY2022!
Please send us an email at support@reward.me if you have any other questions.