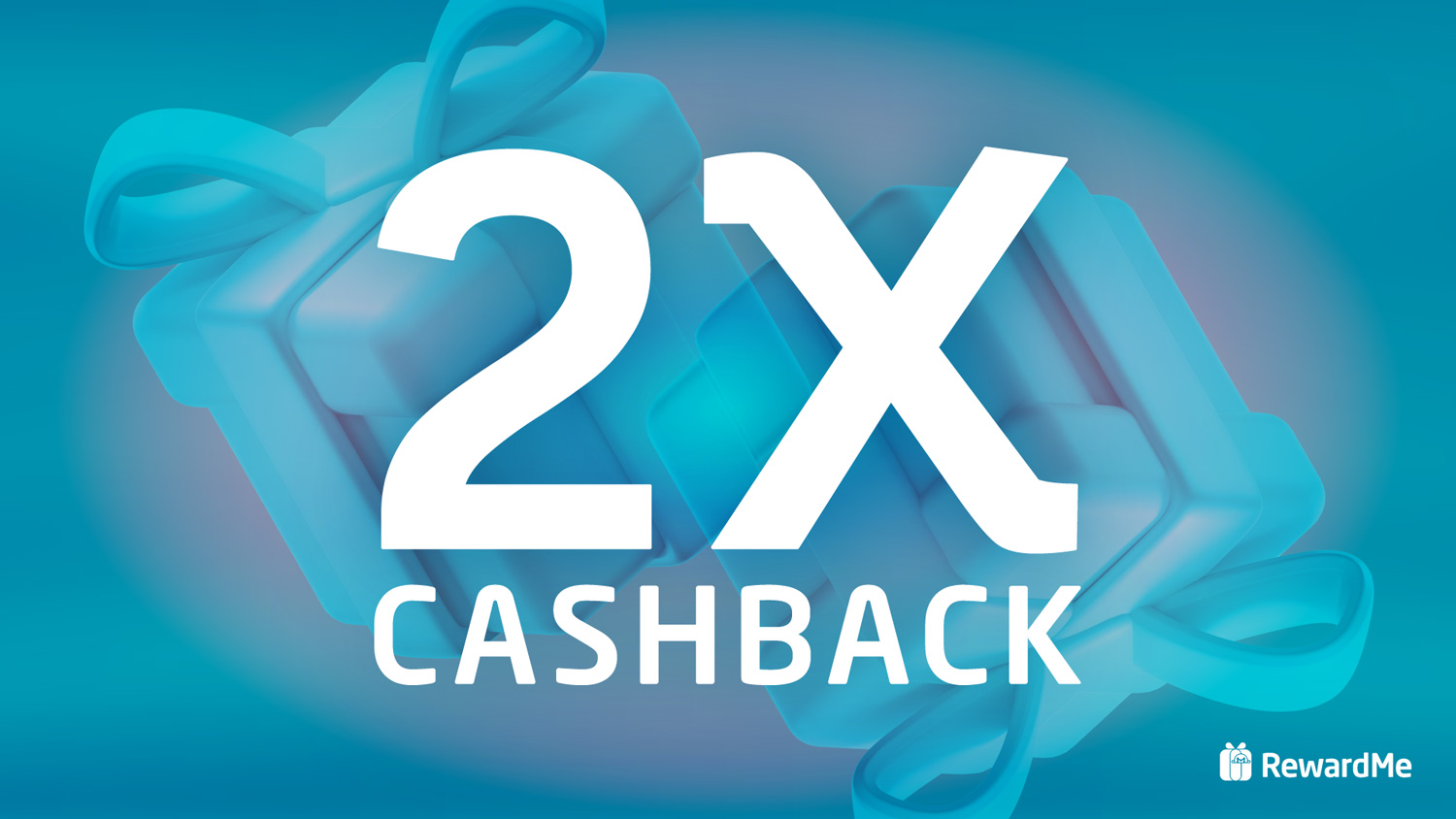 🛍️ Get 2X Cash Back with RewardMe 🎁 Black Friday Limited Offer
Hello RewardMe community! It's finally nearing year-end and we are excited to introduce our debut event with you all!
Cashback rates will be doubled up throughout Black Friday and Cyber Monday! (25th – 28th November)
It's shopping time! During our special cashback event within Black Friday and Cyber Monday, the cashback rates will be doubled up for all your eligible purchases. For more details, please see the table below:
Details of Double Cashback Event
Period: 25 Nov 2022 00:00 to 28 Nov 2022 23:59 (UTC)
Applicable countries: all RewardMe available regions

How can I make sure that my rewards are maximized?
Bind emails where you will receive e-receipts (n.b. more than one email can be binded)
Select merchants you will mostly shop from (choose wisely from our 100+ merchants)
Introduce your friends to download the RewardMe app to enjoy bonus referral rewards (refer more to earn more)
Supporting 100+ merchants now
Shop at your favorite merchants holding Black Friday and Cyber Monday sales like Amazon, Shopee, Lazada, Tokopedia, PChome, Momoshop, Mercado Libre, ASOS, ZARA, Coupang, Farfetch, Shein, Steam, Starbucks, Expedia, Foodpanda, Deliveroo, DoorDash, App Store, Gojek, 99, iFood, Cabify, Ola Cabs, Lyft, Grab, Rappi, Uber, … and more!
Haven't downloaded the app yet? Use this referral code WL1wB5 for registration to enjoy free sign-up rewards!

About RewardMe
RewardMe is an automatic cashback mobile app that grants you up to 10% of rewards every time you shop at your selected merchants. Once you've signed up with your email account, your transactions will be synced to the app and rewards will be given to you automatically. Your Every Purchase Counts!
Follow our communities!
Telegram: https://t.me/TheRewardMe
Twitter: https://twitter.com/TheRewardMe
Facebook: https://www.facebook.com/RewardMePage
Instagram: https://www.instagram.com/therewardme/
Please send us an email to support@reward.me if you have any other questions.