RewardMe Launches GiftCard Feature
RewardMe remains steadfast in empowering consumers to earn from every data contribution they make from their daily purchases. In our big data era, for too long have consumers been the product. It has become public knowledge that information gathered about users can be used by a third party for various purposes, the most often being targeted ads by brands promoting their products on the user's timeline or social media feeds.
Recognizing this, the Measurable Data Token ('MDT') team (who are behind the RewardMe app) devised a means by which consumers can earn from every purchase they make at their favorite merchants (read more about our decentralized data exchange economy here).  
Today we are announcing the launch of our gift voucher redemption scheme and survey feature on RewardMe. RewardMe users can now cash out the Me Tokens / Reward Dollars ('RD')* in their digital wallet by selecting gift vouchers from a plethora of merchants. They can also accelerate their earning ability by partaking in customer surveys.
How to Redeem:
DOWNLOAD RewardMe Now (Use referral code 9xrOM6 to register, and get your free sign-up reward!)
Click on the "Redeem" icon located at the bottom of the app screen.
Click on "Rewards" at the top of the new screen page. A list of merchants will show up with the amount of Reward Dollars ("RD") required to redeem each gift voucher.
Select the gift voucher you would like to redeem by clicking on the "Redeem" button.
A pop up will then appear asking you to confirm what you selected. Click on "confirm" button to confirm or "cancel" to undo your selection.
Upon clicking on "confirm" you will receive a one-time code on your phone. Enter the 6 digits that pops up. 
Depending on which merchant you select, you will then either see a redemption URL or a gift card code for the selected voucher.
RewardMe will then approve your redemption request. 
Once approved, you will receive a confirmation email and you will see your voucher appear in your "History" page.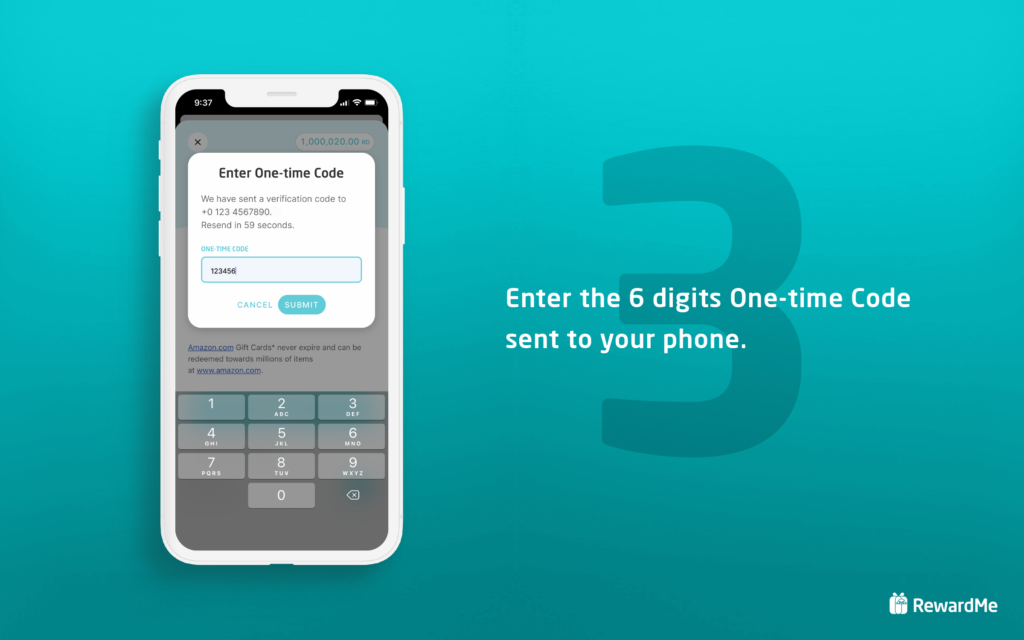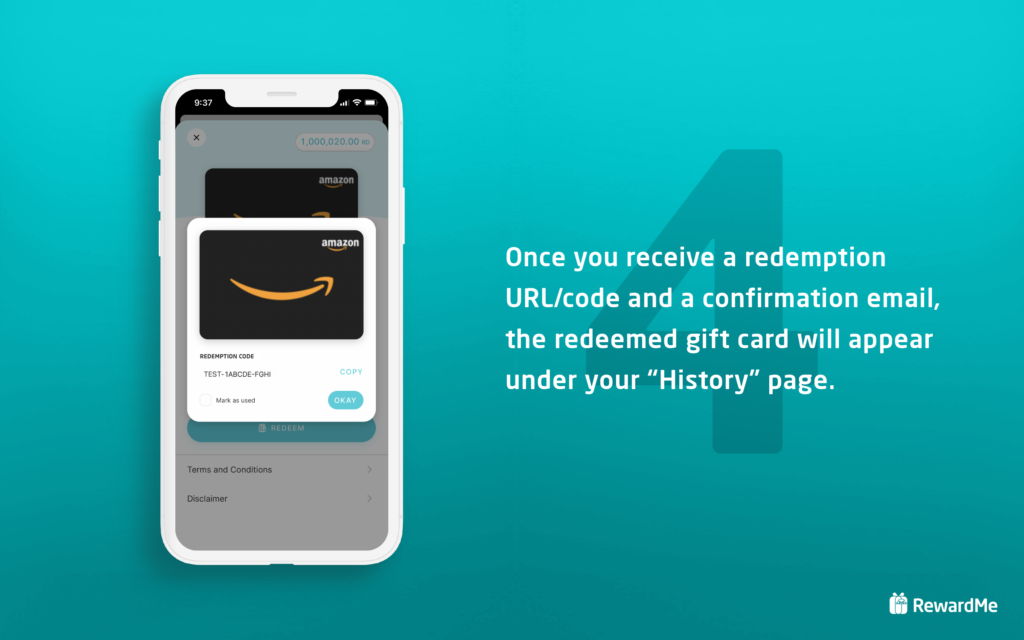 *Users can convert MeToken to Reward Dollars and vice versa. 
ABOUT US
RewardMe is an innovative reward app that automatically earns you rewards as your spend at your favorite merchants.
Simply bind your email accounts or credit cards and you will a new way of reward app that helps you earn rewards automatically on your phone. By simply binding your email accounts or credit cards, you will automatically get rewarded on eligible purchases. You can choose to get rewarded in gift cards, cash, or cryptocurrency. The best part about RewardMe is that you get to enjoy extra rewards on top of other reward programs you've already signed up for. https://reward.me
DOWNLOAD RewardMe and Use referral code 9xrOM6 to register, and get your free sign-up reward Now!