Tricks To Get Discount On Your Uber Rides
As an urbanite living a dynamic life in a busy city, Uber can be a very helpful tool escorting you safely and efficiently to wherever your destinations are, at whatever time you need them.
However, great services don't always come with great prices. Compared with other transportation options, Uber undoubtedly isn't the most affordable one. So, if you're a uber-lover like us and are keen to learn a few tricks to save some money from your rides, then this is the article for you.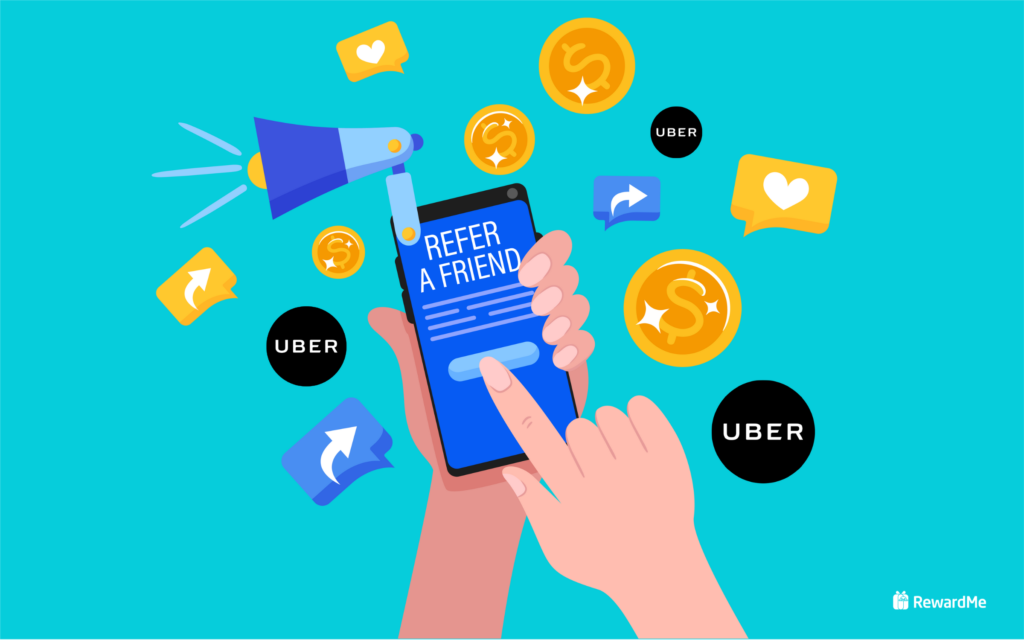 Referring Your Friends
A referral program is the old but gold way to get discounts for your Uber rides. It is super simple and easy that every user should be able to apply using just their Uber mobile application.
Check your invite code on the "Get Discounts" page in your app, and send it to your friends who have never used Uber before. Once they've registered with the code and taken their first ride, you will be awarded an up to $5 discount for your next ride. There are no limits on such referral discounts, meaning that users can invite more to earn more without a maximum cap.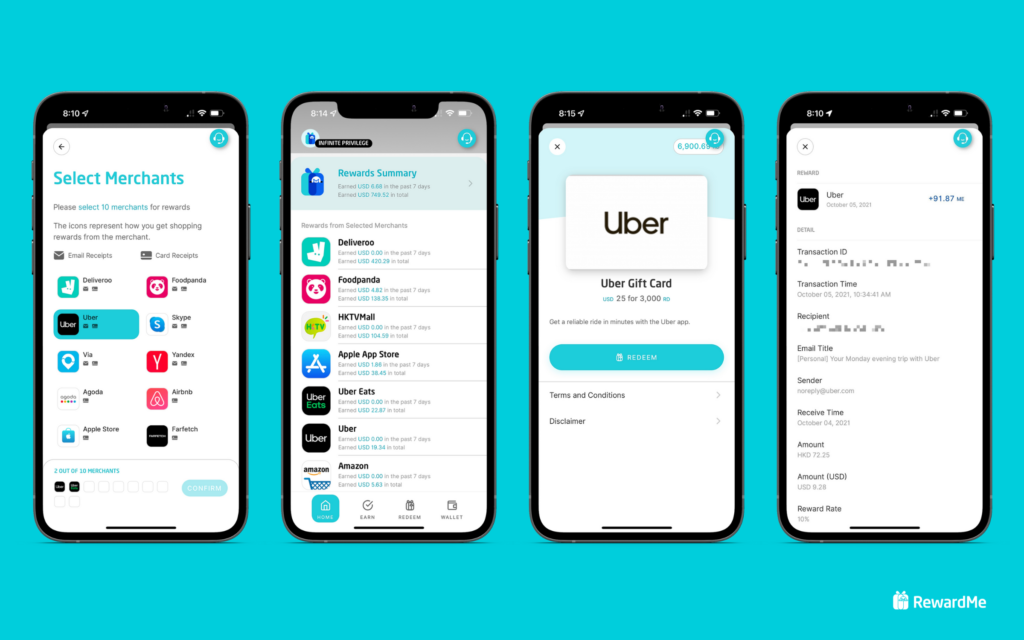 Earning Cashback Everytime You Ride
If people around you have already been using Uber themselves, then getting cashback on your rides might be a good alternative. Claiming cashback for your Uber trips requires similar procedures as getting kickbacks through online shopping, and the exact steps vary depending on the cashback site you use.
In most cases, you will have to register an account and book your Uber trip through a specific link provided by the cashback portal. Carefully check where the cashback discount applies to as different websites might work differently. Quidco, for example, only provide cashbacks to trips that are booked through desktops, which might cause some troubles for users who normally order through their mobile Uber app.
If you want to do it in a more straight-forward way, we recommend RewardMe, a handy mobile cashback app for getting rewards from your Uber rides, available on both the App Store and Google Play.
Unlike Quidco, RewardMe doesn't limit your discounts to desktop trades. Instead, it rewards your every purchase on whatever platforms you've made orders on. Register an account by downloading the app and linking it with your credit card or mailbox, then choose the merchants that you usually shop with to earn up to 10% cashbacks from. The list extends from Uber to Lyft, Grab and even DiDi.
Once the registration is completed, no extra steps will be required and the cashbacks would automatically be transferred into your wallet after the eligible transactions. Rewards can be claimed in the forms of cryptocurrency that can be cashed out at any time, or Reward Dollars which can be further redeemed as gift cards. Check out our blog for a detailed RewardMe tutorial.
Explore Discount Codes
Just like other major online shopping sites, Uber provides discounts to customers who possess certain promo codes. For the most up-to-date and accurate codes, users can check with Uber's official website. But if you are looking for the exhaustive list, it is suggested to compare a few sites that specialised in sorting out the latest promo codes of different merchants like Rakuten and RetailMeNot, they often include codes that can't be found on the official site.
However, customers should be prepared that some of the codes listed might not actually work in the app, as those promotions might have expired or could only be activated under special conditions. Some promo code websites also require users to register and pay a small sum of membership fee before they can view the entire list of codes.
Use Uber Visa Debit Card
If you're currently located in the US, the Uber Debit Card is another user-friendly option for getting cashback from your rides. This product from Uber and GoBank promises a 5% Uber Cash reward on your everyday rides and food deliveries on UberEats, purchases at other participating automobile-related merchants such as Exxon and Mobil, Advance Auto Parts and Jiffy Lube would also grant you an up to 10% cashback or a 15% discount. Even if you're just buying from a local shop, the debit card will still reward you with a 1% cashback, which is a pretty good rate compared with other existing cards in the market.
No annual fees, minimum balances and overdraft charges are needed for setting up this checking account with Uber, and users can cash out the rewards earned up to 5 times a day with no extra cost. So if you are a driver who also takes uber often, Uber Debit Card would be the best choice for you.
Uber Rewards
The official reward scheme rolled out by Uber itself allows customers to earn points every time you get on a ride with Uber, or enjoy a yummy meal with Uber Eats. Each dollar you spend on the company's platforms equals to one point, money spent on UberX is counted as double while Uber Black as triple.
Every 500 points collected can be redeemed as a $5 discount code. Users can unlock even more benefits once they've reached the Gold (500 points to qualify), Platinum (2,500 points to qualify) or Diamond (7,500 points to qualify) membership levels, perfect for customers who ride on Uber on a daily basis.
ABOUT US
RewardMe is an innovative reward app that automatically earns you rewards as your spend at your favorite merchants. RewardMe is now available on both the App Store and Google Play.
Simply bind your email accounts or credit cards and you will a new way of reward app that helps you earn rewards automatically on your phone. By simply binding your email accounts or credit cards, you will automatically get rewarded on eligible purchases. You can choose to get rewarded in gift cards, cash, or cryptocurrency. The best part about RewardMe is that you get to enjoy extra rewards on top of other reward programs you've already signed up for.