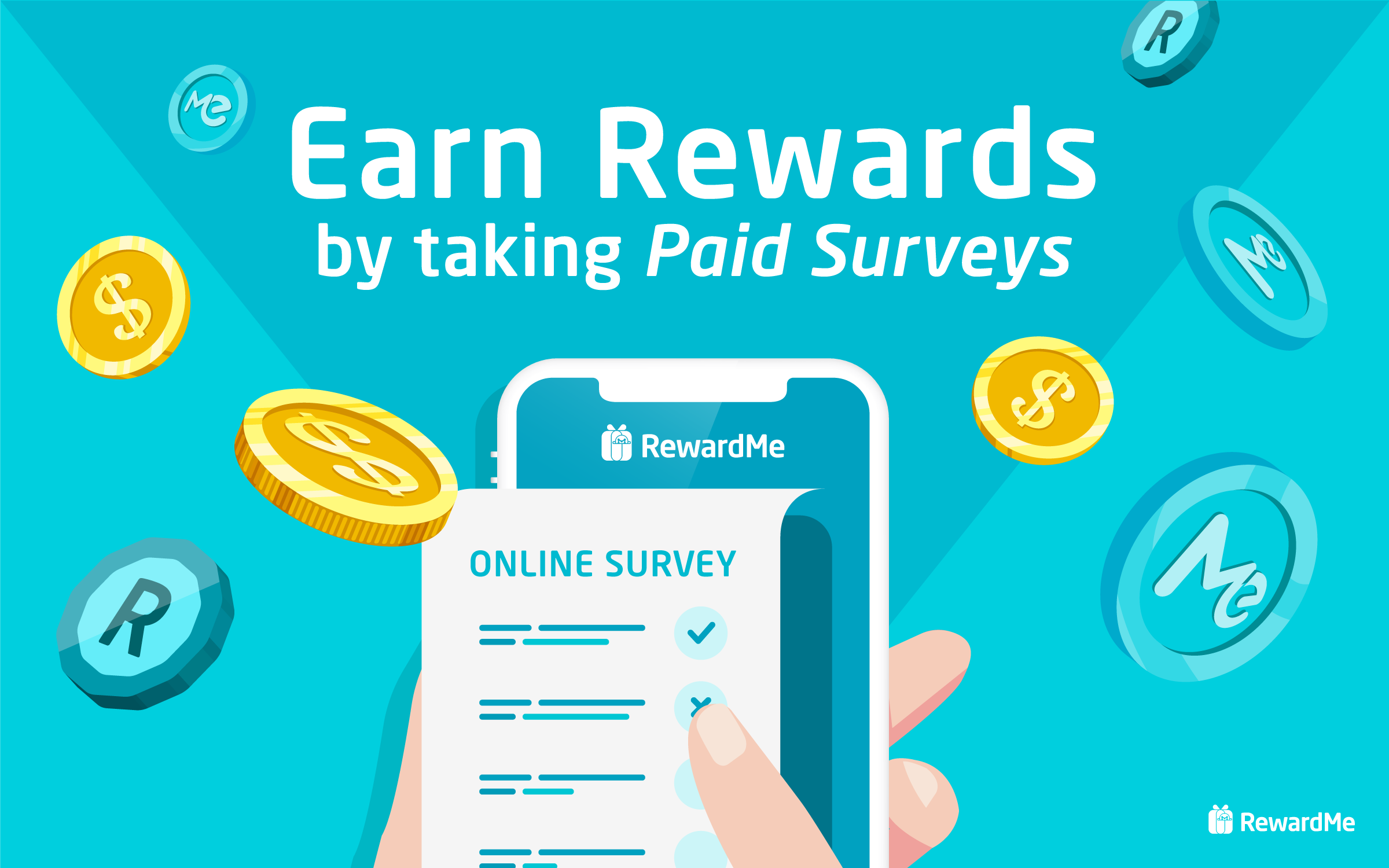 How to Earn Rewards by Doing Surveys?
It pays to share your opinion.

Pioneering cashback app RewardMe is excited to announce that its new survey reward feature has launched. It helps you to earn rewards by completing surveys!
It currently has three survey providers available in the App: InBrainm, Tap Research and CPX Research. Each survey will enable our users to earn up to 500 Reward Dollars (which can be converted into either gift cards or cryptocurrencies).
So let's go through the mechanics as to how this works?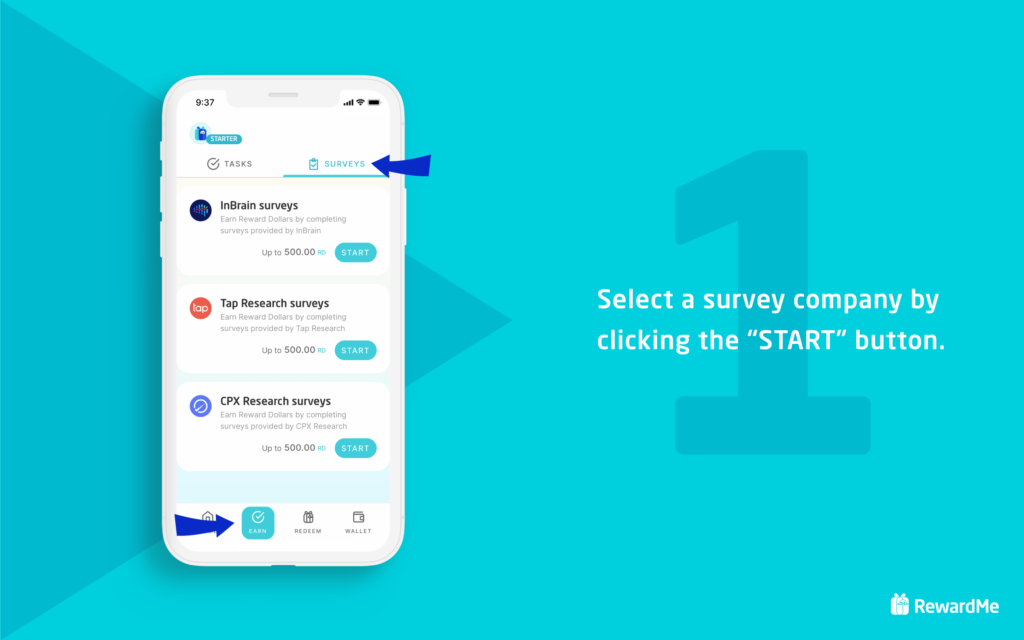 Step 1: Download RewardMe and Sign in
RewardMe is available to download on both iOS or Android. After installing the app, you can easily register a new account with a phone number.
Next, remember to bind your eligible email account to the RewardMe app, so you can get rewards based on your purchase receipts automatically.
Read: How to use RewardMe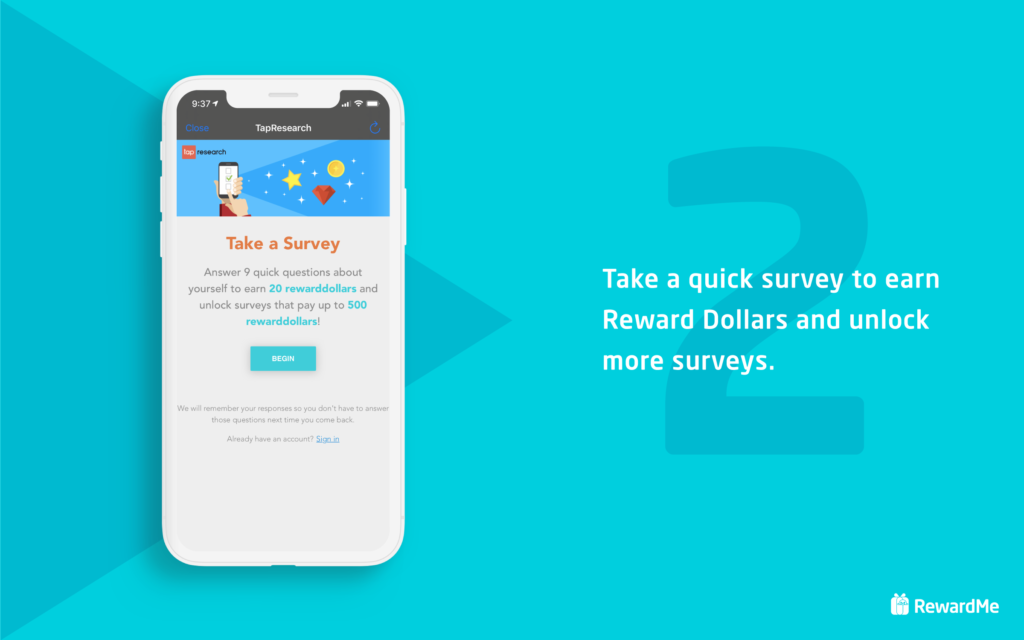 Step 2: Complete Survey and Earn
Enter the "Earn" page from the main menu, and you'll see two tabs: Tasks and Surveys. The Task button allows you to earn rewards by doing some small tasks, sometimes to check-in in the app, or follow RewardMe's social media accounts. The app has gamified the rewards to be something fun and interactive.
Look for the Surveys Button, and you'll see the available surveys that are running. Choose one that interests you and simply finish it to earn instantly! When you're working on the survey, you'll stay on the survey provider's page.
When you finish a survey, you'll automatically see the rewards you won from the balance in your RewardMe Wallet.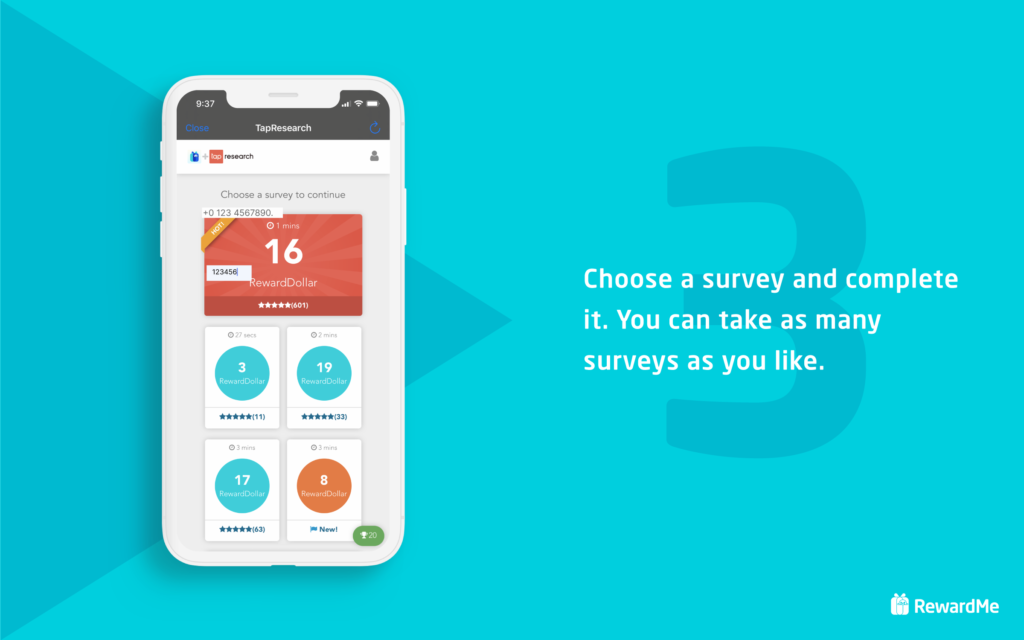 What you earn at RewardMe is Reward Points or Me token(a cryptocurrency that is dedicated to reward users for sharing anonymous shopping data on the blockchain). Reward Points can also be redeemed into GiftCards, when you accumulate points to an eligible amount, Read: How to Win Gift Cards on RewardMe
Step 3: Redeem as You Like It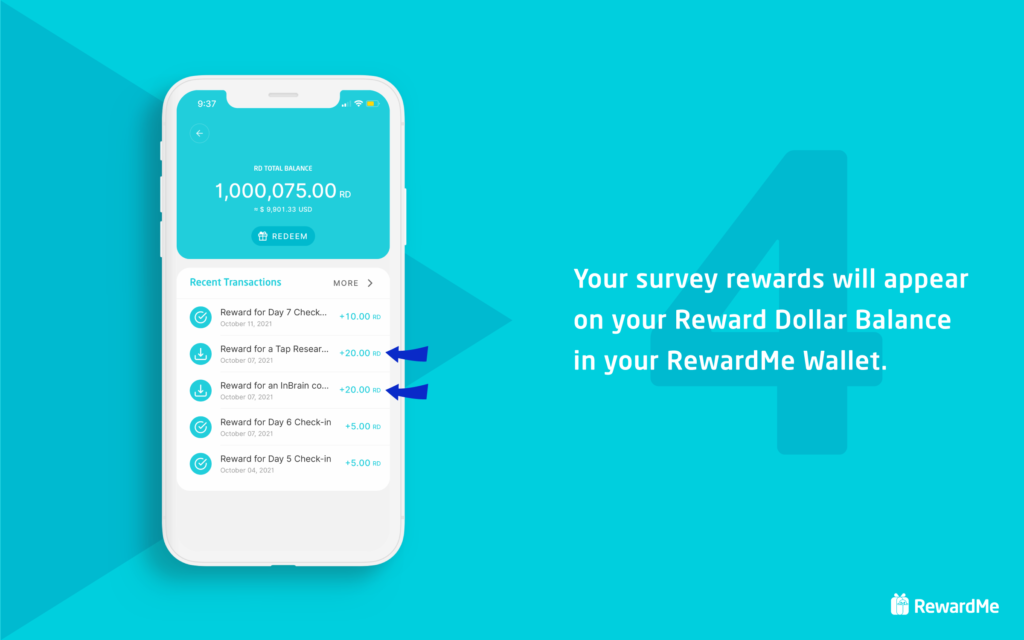 Step 4: Done!
Viola! That's it. You can always come back where there's new available surveys in the platform. Normally, there will be new surveys available every week.
ABOUT US
RewardMe is an innovative reward app that automatically earns you rewards as your spend at your favorite merchants.
RewardMe is also part of the MDT data ecosystem, whose mission is to create a sustainable data economy where users get rewarded for sharing anonymous data points securely on the blockchain.
Simply bind your email accounts or credit cards and you will a new way of reward app that helps you earn rewards automatically on your phone. By simply binding your email accounts or credit cards, you will automatically get rewarded on eligible purchases. You can choose to get rewarded in gift cards, cash, or cryptocurrency. The best part about RewardMe is that you get to enjoy extra rewards on top of other reward programs you've already signed up for. https://reward.me
DOWNLOAD RewardMe and Use referral code 9xrOM6 to register, and get your free sign-up reward Now!