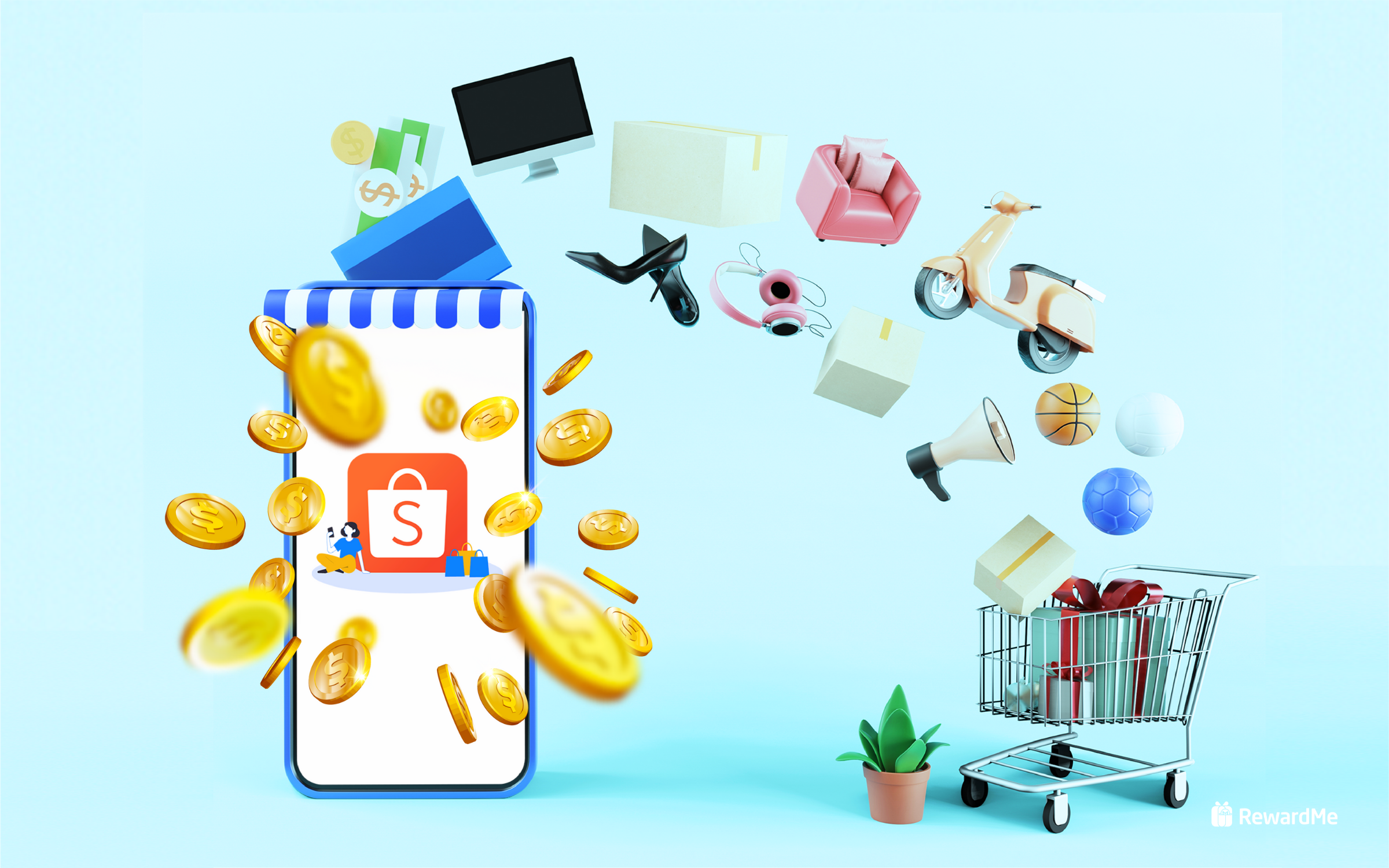 Top 6 Shopee Hacks for Shopaholics – Earning Cashback and More
Forget about Amazon and eBay, in Southeast Asia, Shopee is the real thing. From cosmetics to gadgets, local tours to health supplements, you name it, Shopee sells it. With the enormous amount of choices and huge discounts, just like other e-commerce giants, Shopee is the most popular online shopping platform for people from Malaysia, Singapore, Thailand and Taiwan.
While cashback schemes have been trending in Europe and America for some time already, earning kickbacks for online purchases isn't as common in Asia. But don't Asian peeps, the RewardMe team is here to help.
Shopee Reward Program
Although cashback schemes are not as mature in Asia as in western countries, Shopee has in fact introduced an official cashback programme to drive sales. Under Shopee's 10% cashback scheme, customers shopping at participating stores can be rewarded a 10% kickback for their every purchase, without minimum spend requirement.
The cashback voucher can be claimed daily by clicking the "cashback 10%" icon. Rewards will be granted in the form of Shopee Coins, with a rate of 100 coins to RM1 (around $0.24USD), which customers can use directly when purchasing from Shopee again. The maximum number of coins you can receive in one go would be 5000 coins, equivalent to RM50.
In promotional events such as the coming "Singles' Day", Shopee will even give out exclusive vouchers with cashback rates as high as 30%, make sure to claim them before they're all gone.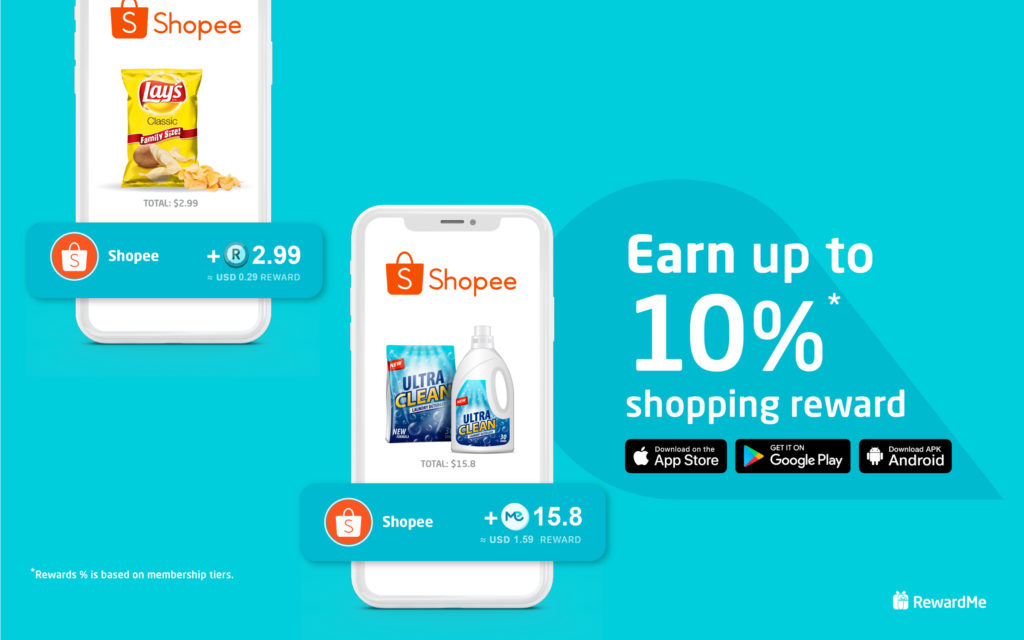 RewardMe App- Shopee Cashback
On top of the official cashback programme from Shopee, don't forget to apply RewardMe for additional returns. RewardMe is a mobile application that automatically syncs your receipts to gift you a little cashback everytime you shop at your selected merchants. 
Simply link your email account or credit card to join, and choose which merchants you want to shop with cashbacks, once that's done, you're all set up for getting those money rewards for every eligible purchase.
You can either receive your rewards in cryptocurrency or Reward Dollar, which can be redeemed as gift cards for big brands such as Amazon, Google Play and Apple App Store. Try earning extra with our latest paid survey function as well, another easy win for busy shoppers.
RewardMe is available to download on both  iOS or Android. After installing the app, you can easily register a new account with a phone number. Use referral code 9xrOM6 to register, and 25 Reward Dollars for free now.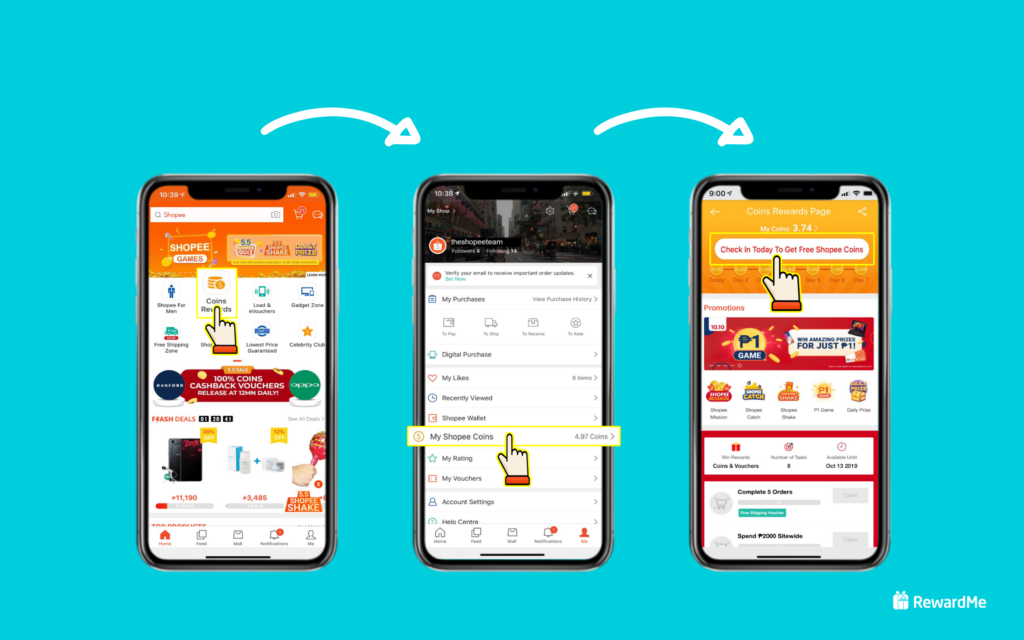 Daily Check-in
If you've downloaded the Shopee app, don't forget to check in daily to claim additional Shopee coins. These coins work the same as the one you get for cashback deals, just that you don't have to buy anything in order to receive them.
Simply go for the "Coin Rewards Page" and check in, then you will automatically receive the coin you're promised. Users can get 1 coin per day as a starting prize, once a few consecutive check-ins are recorded, more coins will be given every time you click. If you want to earn the most, try not to break the streak.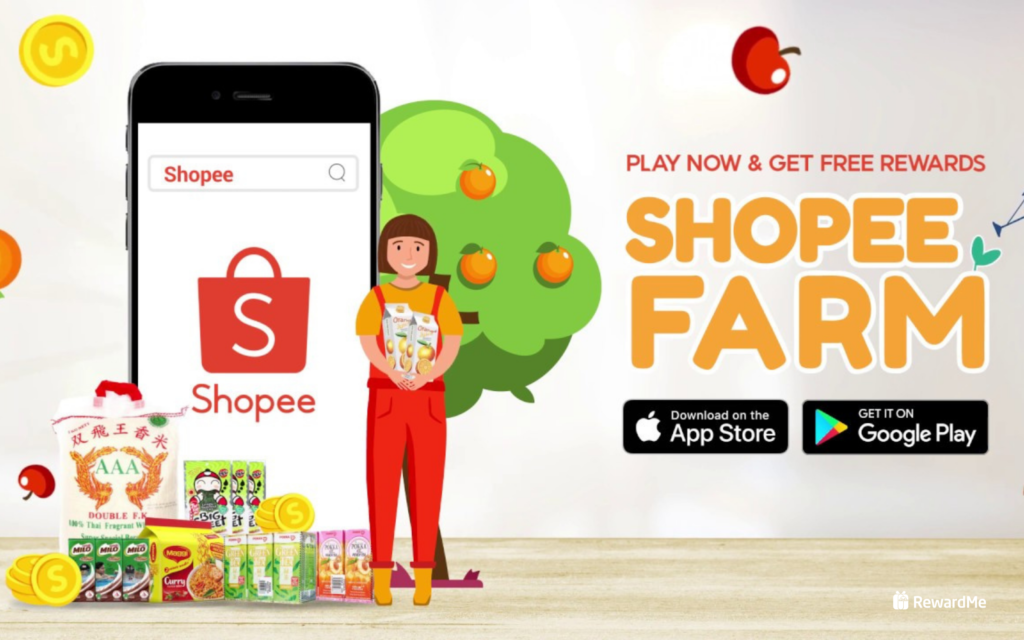 Shopee Farm
Still not satisfied? Try playing games! Shopee Farm is a small but fun game stored within the Shopee app, allowing you to plant and get "fruits" as rewards. Users can choose to plant with "coin seeds" or "item seeds", which will be distributed daily to every account, water their plants and get Shopee coins or promotion items in return.
For every tree planted with a "coin seed", users can get a random amount of Shopee coins as reward. Shopee claims that you can get as much as 99 coins within 5 days of growing your own virtual tree. "Item seeds" tree, on the other hand, giveaway freebies such as mouthwash and wet wipes, you might also get Shopee Pay vouchers or Free Top Up value if you're lucky enough.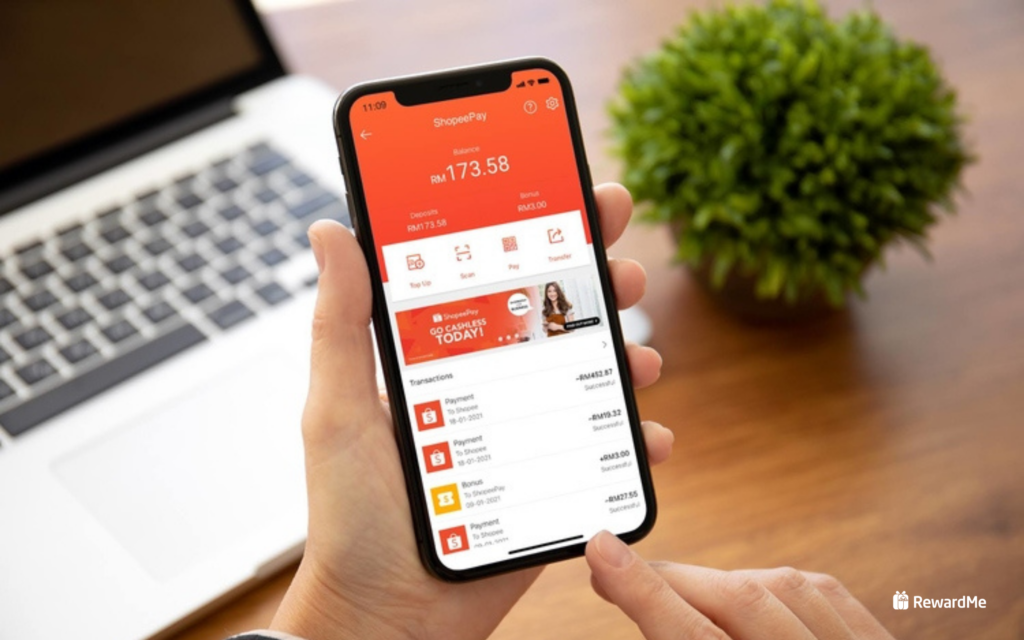 Shopee Pay
Besides cashback vouchers, using the e-commerce platform's own digital wallet may also give you a higher rate of cash rewards. All you have to do is transfer money to your Shopee Pay account, select "Shopee Pay" as your payment method, and apply the voucher you wish to get a discount from. Any leftover cash in your Shopee Pay account can be transferred back into your bank account directly.
Super Voucher Pack
If you're tired of waiting for the daily vouchers distributed by Shopee, or have something that you urgently need, the "Super Voucher Pack" would be your best choice. It has $20 worth of coupons with a low cost of just $0.55. Tap "Me" on the bottom bar of your Shopee app for the "Super Voucher Pack" page and simply buy it as another shopping item.
ABOUT US
RewardMe is an innovative reward app that automatically earns you rewards as your spend at your favorite merchants.
RewardMe is also part of the MDT data ecosystem, whose mission is to create a sustainable data economy where users get rewarded for sharing anonymous data points securely on the blockchain.
Simply bind your email accounts or credit cards and you will a new way of reward app that helps you earn rewards automatically on your phone. By simply binding your email accounts or credit cards, you will automatically get rewarded on eligible purchases. You can choose to get rewarded in gift cards, cash, or cryptocurrency. The best part about RewardMe is that you get to enjoy extra rewards on top of other reward programs you've already signed up for. https://reward.me
DOWNLOAD RewardMe and Use referral code 9xrOM6 to register, and get extra free sign-up reward immediately.