Top 8 Money Saving Hacks That Could Change Your Life
Everything in life needs money. Whether it be a cup of coffee in the morning to kickstart your day, a tough training session at the gym to rejuvenate yourself, or a romantic dinner at a fancy restaurant with your boo. Want to cut costs without sacrificing too much of your lifestyle? You can try the following painless tricks to spare yourself a few extra dollars every month, and save it for your next big goal.
Use cashback sites
We understand that, no matter how dedicated you are towards saving money, online shopping is sometimes inevitable in this day and age. Whether it be replacing an old broken down washing machine or purchasing new ceramic mugs for your daily coffee, it is okay to succumb from time to time, but try to do so in a smart manner.
So what constitutes a 'smart manner'? Enter cashback sites. These are platforms that allow you to get a little reward back everytime you shop from designated merchants. Different websites operate in different ways. Some may require you to use their affiliate links to shop, others may need you to scan your receipts for them.
RewardMe is one such cashback platform built as a mobile app so that you can automatically be gifted perks everytime you shop at your selected places. The best part about RewardMe is that you can apply the rewards earnt from this app on top of any other existing cashback programs you have already joined. All you have to do is register with your email or credit card accounts, select your choice of rewards (i.e. reward cash or the ME Token crypto) and choose the merchants you usually shop from to earn your rewards. From late August onwards, RewardMe will also be launching gifts cards from a plethora of merchants for redemption using the cash dollars or crypto you have earned in your wallet.
On the highest tier of membership, users are eligible for rewards of up to 10% of their merchant spend. There is no need to upload receipts either. Everything is synced automatically to make it hassle-free for users and you will instantly see your wallet be credited each time you shop from your favorite stores.
If you still want to learn more, don't forget to check out our list of best cashback sites on the market, enjoy.
Get a cash reward credit card
Getting a cash reward credit card works more or less the same as cashback sites. You shop with the card at specified shops, and get a corresponding amount of cash rewards.
The best cash reward credit cards on the market are mainly from American Express, such as its Platinum Cashback Everyday card which provides 5% cashbacks in the first 3 months, i.e. you can get 5 dollars back everytime you spend a hundred.
Try Amazon Platinum if you're a frequent buyer at the e-commerce giant and live in the UK. A £20 voucher will be given once you are accepted, and prime members can even get 1.5 points for every pound you paid. One point can be used as one pound at its own store.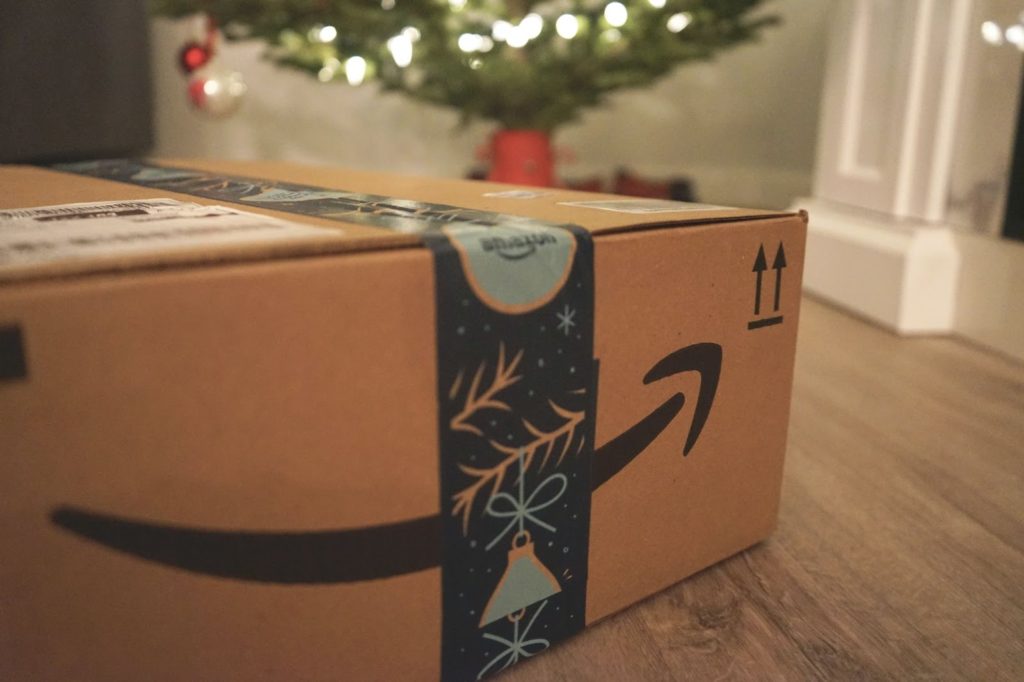 Use price comparison websites
Another way to shop smart is to find the best place to shop. If you really need to get something online, try to buy it from the cheapest place (a matter of common sense right?). There are plenty of price comparison websites out there with two of the biggest players are being Google Shopping and Shopzilla. Some cashback sites also provide price-comparing service.
To find the best price online, all you have to do is type the product name into the search bar, and find the goods that fit your requests the most. If you want to make it even more simple, try price-comparing chrome extensions like Shoptimate, which can automatically show you alternative prices whenever you shop online.
Sign up for loyalty cards
Groceries can be the largest part of your living costs, so don't forget to sign up for supermarket loyalty cards – it may save you a surprising amount of money. Large brands such as Sainsbury's and Tesco usually have their own loyalty schemes from which customers can earn points to use as cash, or to enjoy one-off discount deals.
Use budgeting apps
To save money in the most effective way, you must first understand your own financial status. One of the best ways to do so is to use a budgeting app.
Nowadays, expense-tracking mobile applications are becoming more user-friendly. Many of them sync to users' accounts automatically and alarm you whenever your bills are due. You can also set your saving goals, so that the progress is always visible. RewardMe has compared a few budgeting apps you can find on App Store, click to see more.
Share your subscriptions
With everything streamed or on-demand these days, we understand that a lot of you cannot live without music or TV entertainment at your convenience, despite the not-so-affordable monthly payments. But did you know you can have the same enjoyment with only one-fifth of the original price?
Yes, it's absolutely possible if you subscribe to the "family plan". Video streaming services like Netflix and its music counterpart Spotify provide "family plans" in which subscribers can share a number of profiles with their friends or family. The price of such plans is usually just slightly higher than the basic ones, while the costs can be divided among members to save on the amount of money you have to pay.
Book your dinner in advance
Fancy a night out? Try to book in advance to save some coins. Websites such as Opentable and Lastminute often offer dinner deals such as free wine and 50% off. Simply do your research before heading out to see if you can enjoy a nice dinner with a lovely discount.
Make savings automatically
Almost all major banks out there provide automatic transfer service among your current and savings accounts. Try to make good use of that and separate your savings from what you've planned to spend right after receiving your payroll. Building a regular saving habit is definitely a good start to reconstruct a healthy financial lifestyle.
ABOUT US
RewardMe is an innovative reward app that automatically earns you rewards as your spend at your favorite merchants.
Simply bind your email accounts or credit cards and you will a new way of reward app that helps you earn rewards automatically on your phone. By simply binding your email accounts or credit cards, you will automatically get rewarded on eligible purchases. You can choose to get rewarded in gift cards, cash, or cryptocurrency. The best part about RewardMe is that you get to enjoy extra rewards on top of other reward programs you've already signed up for. https://reward.me