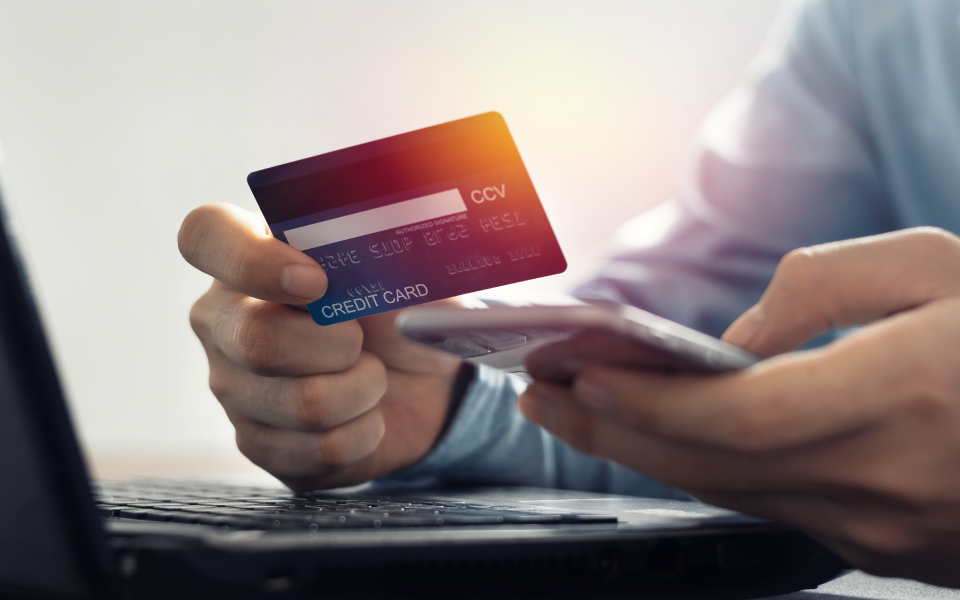 Best Expense Trackers for 5 Different Types of Users
The first step to financial success is to take control of your own expenses, and there are plenty of ways for doing so. Collecting hard-copy receipts and noting down your spending on an account book might be a good idea a decade ago, but definitely not now when daily purchases have been digitized.
While scrolling through their phone screens has become everyone's habit, managing finances can also be as simple as that. Here are the five best mobile expense trackers specifically selected for five different groups of people – choose one that you like the most and start staying on top of your finances!
Best Free App: Mint
Mint, the no.1 personal finance app on App Store, is completely free and equipped with all the features you would've wanted in a budgeting application. With Mint, tracking your expenses will no longer become an annoyance. Instead, all of your spending, e.g. netflix subscriptions, electricity bills, will be automatically synced to the app once your credit cards and bank accounts are linked. Expenditure reports are generated every month to advise users on any additional spendings or savings that can be made.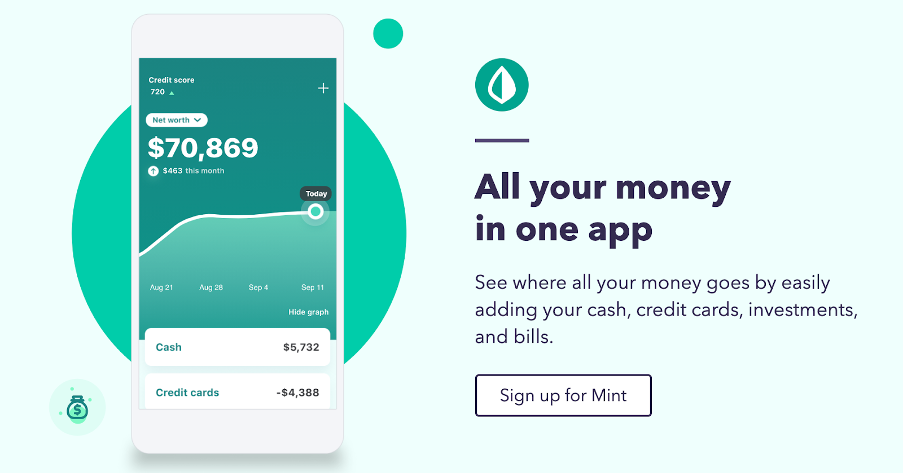 Mint will also track your bills' due dates, so that your money doesn't have to be wasted on late fees. Users can also customize notifications to remind themselves of over-budget purchases or large bank transactions. To keep your financial goals on track, you may also record them down in Mint and check your progress whenever you want.
The app's only shortcomings would probably be the large number of ads and slight glitches appearing now and then, which is understandable for a completely free app like Mint.
Best for Beginners: Fortune City
One of the hardest things about budgeting is being consistent. Most of us might have learnt the importance of managing our expenses since we were small, but not many of us have the patience to maintain such a habit. If laziness is the biggest obstacle on your way to tracking your own expenses, then Fortune City might be a good choice.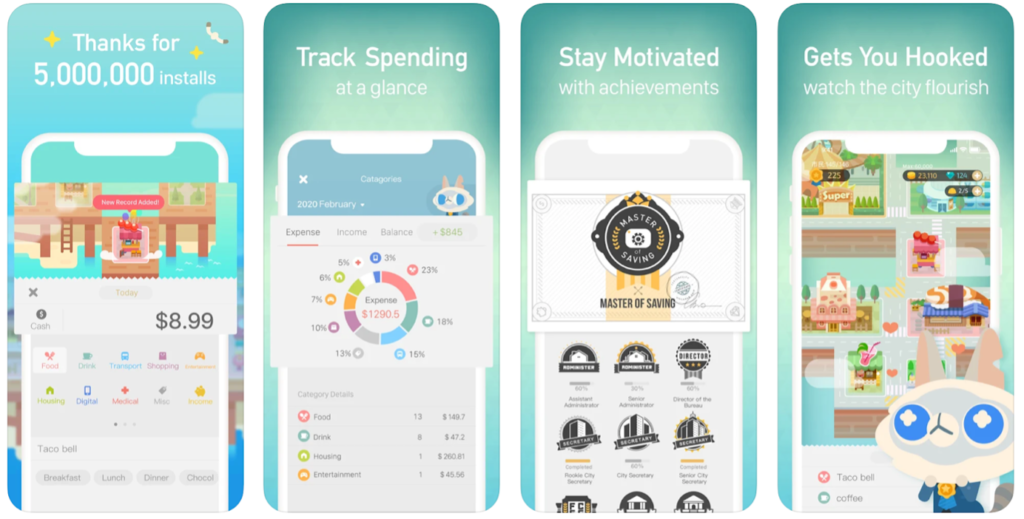 The app is a game-like expense tracker, in which every spending you've recorded becomes a building in your own "Fortune City". When certain amounts of bills have been taken notes of, users might unlock new facilities and residents to bolster the development of your little town. Fortune City provides users with motives to record their expenditure day by day, helping them to build a sturdy foundation towards financial success.
Features of the app are rather simple and straight-forward. Users have to enter their expenses manually and Fortune City would then categorize them based on your spending habits. Monthly reports are produced so that users can learn even the slightest change in their money and spending habits.
Best for Serious Budgeting: YNAB
YNAB is an expense tracker tailored for over-spenders. Its unique zero-based budgeting system requires users to allocate every dollar into a specific job, e.g. savings and investments. Educational resources such as free workshops and budgeting advice are also provided. Statistically, an average $600 USD saving is recorded among users, while those who managed to stick with the app longer could normally save more than $6,000 USD a year.
Different from the above-mentioned tools, the app costs $84 USD per year or $11.99 USD per month (except for students who can get a 12-month free subscription). While this might increase your burden of spending a little bit more, nonetheless, the app offers a 34-day trial so that you can sign out after having a full experience of it. Some may also have complained that YNAB takes a rather long time to set up a new account, but wouldn't it be worth it if it can get you out of debt and curb any bad spending habits?
Best for Millenials: Wally
Managing your finances is never truly a "personal" business. A lunch gathering with colleagues, a family dinner, rent that you shared with your flatmates… All of these consist of sharing finances and splitting bills with people around you. If you are looking to dividing those spending into parts and breaking it down bit by bit you can choose Wally, an app designated for recording shared finance.
In Wally, users can construct groups with family, friends, classmates etc. Link joint accounts and cards to have a thorough understanding of your shared spending, set up mutual budgets and goals to improve group finance. A free app like this is perfect for millennials who would like to get the hang of both socializing and budgeting at the same time.
Best for Couples: Honeydue
Whether you like it or not, finances is one of the biggest factors affecting couples' relationships with disagreement on money matters instigating several heated arguments or even break-ups. For those uncomfortable with discussing such topics with partners face-to-face, Honeydue is your best solution.
You can link accounts and cards to the app just like what you do in other expense trackers. The key difference is that you get to choose just one or few designated accounts to share with your other half; perfect for coordinating shared bills or grocery purchases. Couples who are planning to buy new houses or go on vacations can also set up spending limits for each other, motivating your counterpart to strive towards achieving a common goal together.
ABOUT US
RewardMe is an innovative reward app that automatically earns you rewards as your spend at your favorite merchants.
Simply bind your email accounts or credit cards and you will a new way of reward app that helps you earn rewards automatically on your phone. By simply binding your email accounts or credit cards, you will automatically get rewarded on eligible purchases. You can choose to get rewarded in gift cards, cash, or cryptocurrency. The best part about RewardMe is that you get to enjoy extra rewards on top of other reward programs you've already signed up for. https://reward.me